Type
Content
Other
Country
Spain



Competences

Arts,
Social and Legal Sciences,
Experimental Sciences,
Technological Sciences,
Human Sciences,
Education and Health Sciences
Type of Organization
Academic
Short CV
The University of Alicante (UA) was created in 1979. Today it educates and trains more than 20,000 national and 3,000 international students and offers 43 undergraduate and 80 postgraduate programmes: consequently, it is proportionally one of the fastest growing universities in Spain. Thus, the UA employs over 3.500 researchers and management staff (44% women), which involves an annual budget of 200 million Euros. Currently, UA is investing near to 34M Euros for boosting frontier research and technology transfer processes via spin off, licensing and international promotion mainly.
In 2017 the University generated an income of nearly 16 million Euros from research funded projects on a National, Regional, European level and private level thanks to its 227 research groups in many knowledge areas (Social and Legal Sciences, Experimental Sciences, Technological Sciences, Human Sciences, Education and Health Sciences) and its 15 Research Institutes (Water & Environment, Materials, Electrochemistry, Biodiversity, Chemical Processes and Organic Synthesis, and Modern Languages, etc). Altogether placed in one of the best campuses in Europe: one million square meters with the best urban design, the most innovative architecture in a framework of environmental excellence (large green areas, cultural, sporting and educational areas) and a wide variety of services.
The UA is within the 250 top universities in the Young University Ranking 2018 and it ranks 12th in the Shangai Ranking (ARWU) 2017 (impact of research publications). It is also an appreciated reference point for international relations. Its strategy lies within the context of international cooperation and particularly in the training of university management staff to support the integration of non-EU countries and develop their international status and networks. UA is a young and dynamic university with vast experience in implementing EU funded projects in different programmes and areas, with experience in more than 60 countries worldwide.
The UA Languages Service provides help and support for learning and using Catalan and English. It offers the following services:
Language advisory service for Catalan, Spanish and English;
Catalan and English language promotion;
In-class and online Catalan language courses;
Catalan self-learning centre;
Translation & correction of administrative, academic and research texts written in Catalan, Spanish and English;
Language assessment and solution of queries in Catalan, Spanish, English and other foreign languages;
Calls for funding for the development of Catalan and English teaching materials, theses, dissertations and final year projects;
Language accreditation;
Dissemination of cultural activities organized by the University of Alicante or held at the University premises;
Maintenance of the university's cultural magazine (VEU) in Catalan, Spanish and English;
Calls for cultural activities funding.
Main Contact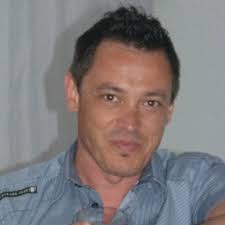 Ferran Isabel i Vilar:
ferran.isabel@ua.es
Website